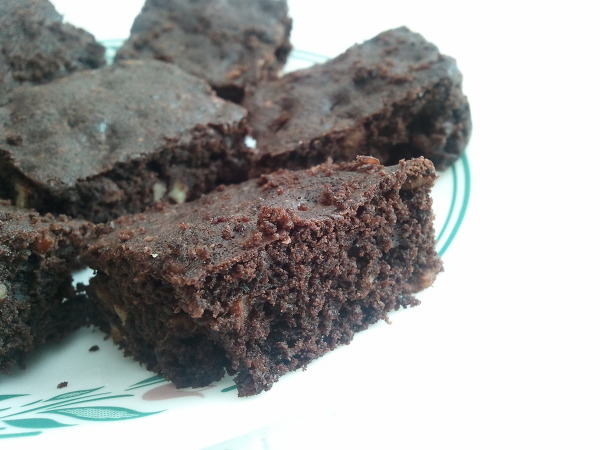 I'm so into brownies these days.
For the last few months, I've been obsessed with cakes covered in whipped cream, so I had them practically everyday. I'm still not over it, but two weeks ago, this amazing book of brownies caught my eye.
It was full of awesome bars, brownies, and blondies recipes, and I just HAD to buy it.
Plus it was on a clearance sale!
I've tried three of the recipes so far, and all of them turned out great.
This was my first brownie from the book, and it's moist and chocolatey, with some crunchiness from a handful of nuts; it's just like the classic, most basic brownies you can ever bake.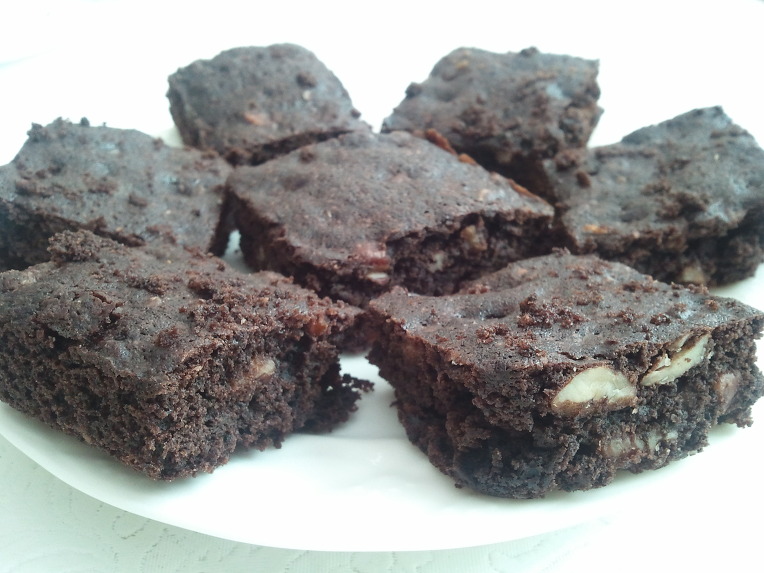 Makes 16 squares
Ingredients:
2 eggs
1/2 cup unsweetened cocoa powder
1 cup granulated sugar
1 cup chopped nuts (I used pecans)
1/2 cup all purpose flour
1/2 cup unsalted butter
1 teaspoon vanilla extract
Direction:
Preheat oven to 350F.
Combine flour and cocoa powder in a medium bowl.
Melt butter in a small saucepan over low heat; remove from heat and stir in sugar. Once the sugar is dissolved, mix in eggs, then stir in vanilla extract. Stir in flour-cocoa mixture and mix until moistened. Stir in chopped nuts and pour batter into a 9-inch square pan lined with foil. Bake for 17 minutes, or until a toothpick inserted in the center comes out with a few moist crumbs. Cool in pan for 5 minutes, then on a wire rack, until completely cooled. Cut into 16 squares. You can dust some powdered sugar on top just before serving, but to me it tastes gorgeous even without it:)
Enjoy!