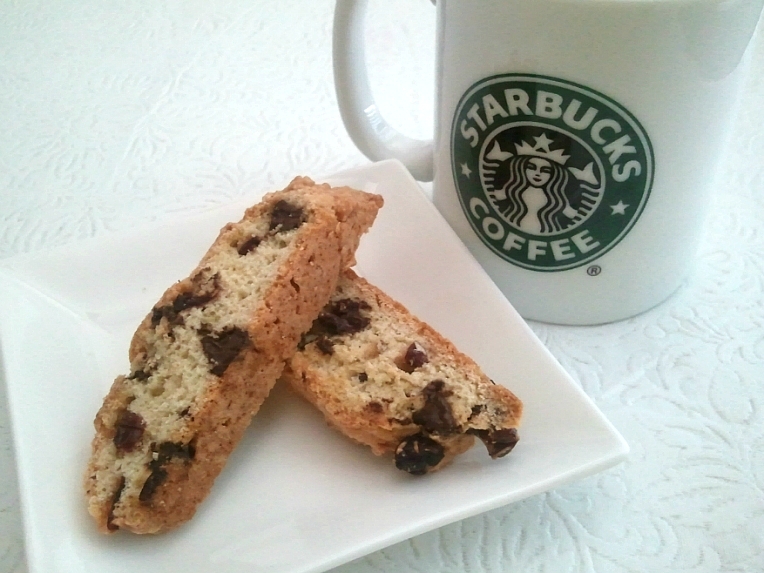 Biscottis are wonderful complements to a warm cup of coffee or tea.
Well, that's what I heard.
I've never had biscottis before in my life, let alone bake any, so I had no idea what they were supposed to taste like. I usually prefer soft or chewy cookies, rather than hard ones, so I always skipped the biscotti recipes when I looked through cookbooks or websites.
But I guess it was about time I at least tried some, just to know what it's like.
Not too sweet, but full of flavor, these crunchy little cookies are indeed yummier when they are dunked in warm coffee. The original recipe had white chocolate coating, but I felt that if those were dipped in coffee, they wouldn't really soak up anything, so I threw in some chocolate chips in the batter instead:)
They actually taste wonderful, and I would bake them again soon - probably with a dash of cinnamon to spice'em up!
But umm... I still prefer soft and chewy cookies.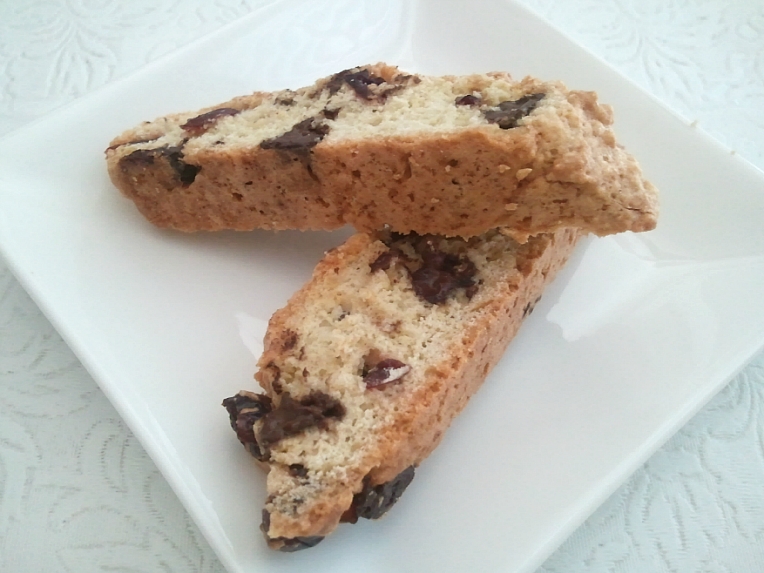 Cranberry Chocolate Chip Biscotti
recipe adapted from cinnamon, spice & everything nice
Makes 5 dozen biscottis
Ingredients:
2 cups all purpose flour
2/3 cup granulated sugar
1/2 tsp baking powder
1/2 tsp baking soda
3 eggs
1 tsp vanilla extract
1/2 cup dried cranberries
1/2 cup chocolate chips
Directions:
Preheat oven to 350F. Line cookie sheet with parchment paper.
In a large bowl, combine flour, sugar, baking powder, and baking soda. Add eggs one at a time, beating at low speed with an electric mixer. Mix in vanilla extract. Add dried cranberries and chocolate chips and stir to combine.
Divide batter into two, and shape each one on a cookie sheet into a rectangular log, about 15 inches long and 2 inches wide.
Bake for 30 minutes, until edges are golden brown; cool on a wire rack until warm to the touch. Transfer logs onto a cutting board and slice diagonally into 1/4-inch thick cookies.
Arrange back on parchment lined cookie sheet and bake for 8 to 20 minutes, depending on how crisp you want them.
Cool completely on wire rack.
Enjoy!