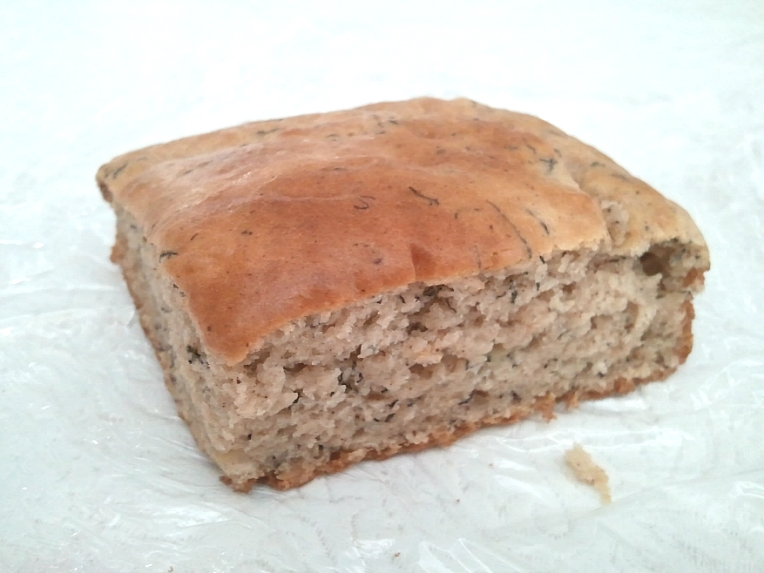 I don't usually make the same recipe more than once, because I like variety, but this is one of the very, very, few recipes that I call my "go-to" recipe.
These are bomb.
They are the most tender banana breads you will ever have.
So tender that I called it a cake rather than a bread.
They have a wonderful, deep banana flavor, and literally, they MELT IN YOUR MOUTH.
Oh, and you wanna know something even better?
They freeze beautifully.
Simply wrap each piece in plastic wrap, freeze 'em, and thaw in the refrigerator when you feel like snacking!
20 seconds in the microwave is all it takes for a "freshly baked" banana cake :)
Super Moist Banana Snack Cake
recipe from
Cooking light
serves 12
Ingredients
:
6 3/4 oz all-purpose flour (about 1 1/2 cups - spooned and leveled)
1/3 cup sugar
1 tsp baking powder
1 tsp baking soda
1 tsp ground cinnamon
1/4 tsp salt
1 cup plain low-fat yogurt
3/4 cup mashed ripe banana (about 1 1/2 medium bananas)
1/4 cup vegetable oil (I used safflower)
1 large egg, lightly beaten.
cooking spray
1/2 cup cool whip (optional)
Directions
:
Preheat oven to 375F.
Combine flour, sugar, baking powder, baking soda, cinnamon, and salt in a large bowl; stir with a whisk.
In a small bowl, combine yogurt, banana, oil, vanilla and egg; stir until well blended. Add yogurt mixture to the flour mixture in the large bowl, stirring just until moist.
Pour the batter into a 9-inch square metal baking pan coated with cooking spray. Bake at 375F for 15-20 minutes or until a wooden pick inserted in the center comes out clean. Cool cake in the pan 10 minutes on wire rack; remove from pan. Cool completely on wire rack. Serve with whipped topping, if desired. (Since the cake was so moist and tender, I found that it didn't even need a topping!)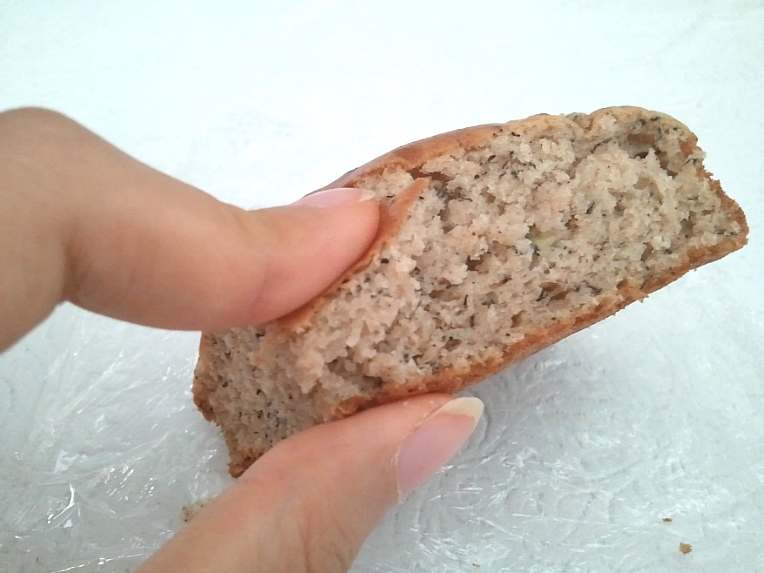 See how tender that is?