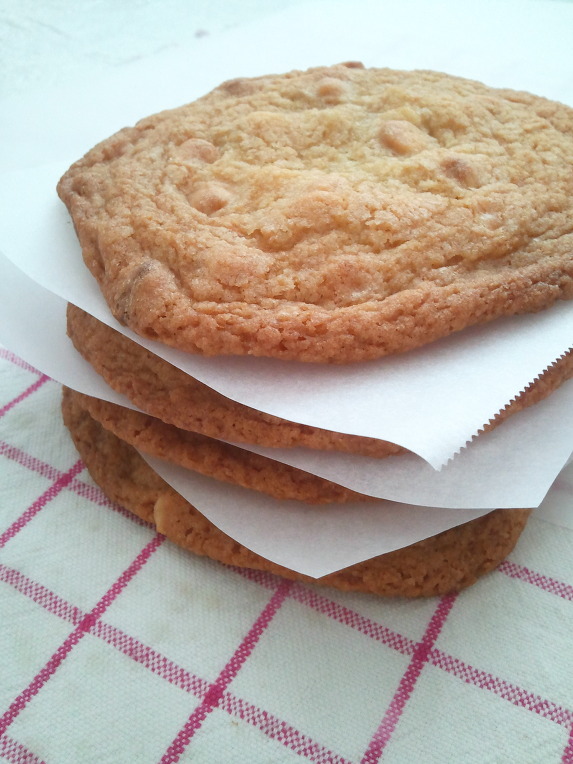 What makes an ordinary chocolate chip cookie extra special?
I think it's the size.
Chocolate chip cookies are a classic favorite for all those cookie-lovers, but you have to admit: they can get a little boring sometimes.
NOT that I would ever say no to anyone who offers me one. :)
But a little twist and a little surprise are always fun to find in those little babies.
Or in this case, HUGE babies!
These are actually white chocolate macadamia cookies, but you can omit the nuts and just use semi-sweet or milk chocolate chips if you'd like. It's pretty easy to adjust to your taste.
The one thing you MUST follow, of course, is the extra special size!
(They are about 5" in diameter)
The edges are perfectly crisp, the center is soft, moist, and chewy, and every bite has a satisfying crunch from the nuts, and an irresistible, smooth, meltiness from the chocolate chips.
I guarantee that this perfectly sweet treats will be a "big" hit among the kids!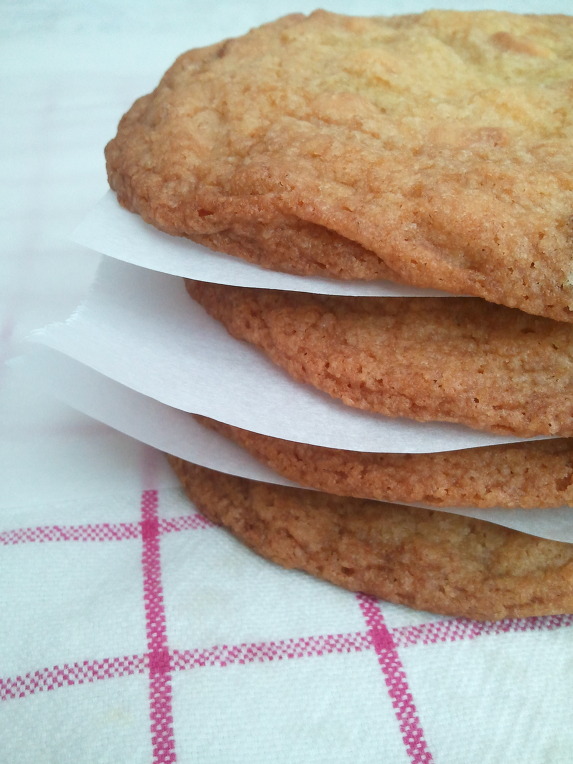 Giant Chocolate Chip Cookies
makes 8 (5-inch) cookies
Recipe adapted from
Martha Stewart
Ingredients:
1 cup all purpose flour, spooned and leveled
3/4 teaspoons baking soda
1/2 teaspoon salt
1/2 cup unsalted butter
1/2 cup granulated sugar
6 tablespoons packed light brown sugar
1 egg
1 teaspoon vanilla extract
1/4 cup chocolate chips
1/4 cup chopped macadamia nuts
Directions:
Preheat oven to 375F. Line a cookie sheet with parchment paper.
In a medium bowl, whisk flour, baking soda, and salt. Set aside.
In a large bowl, with an electric mixer fitted with the paddle attachment, beat butter and sugars until light and fluffy. Add egg and beat well. Mix in vanilla.
Reduce speed to low and add in flour mixture; mix until just combined. Stir in the chocolate chips and nuts.
Drop by 1/4 cupfuls onto the cookie sheet, at least 4-inches apart from eachother. Bake until golden, 15 to 18 minutes. Cool 1 or 2 minutes on cookie sheets before transferring the cookies to a wire rack to cool completely.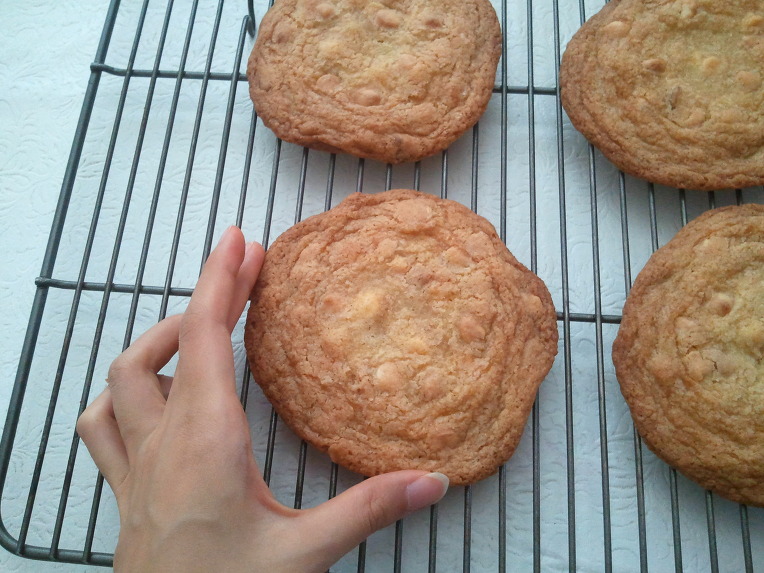 See how wonderfully huge that is?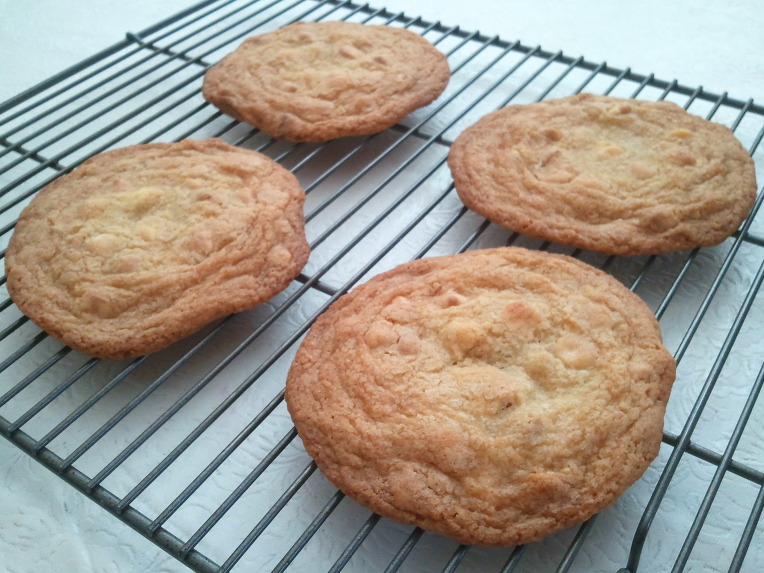 I made half the recipe and got four cookies - perfect for my family!
And yes, I used half an egg.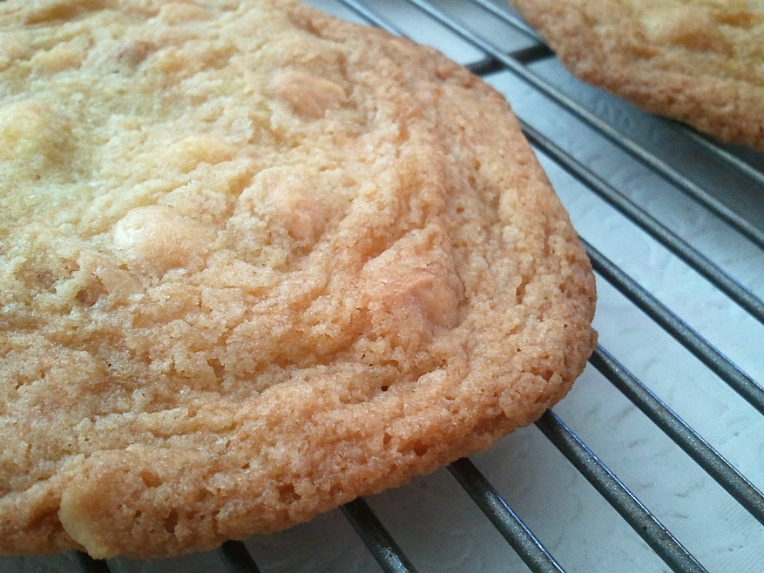 What's your way of making cookies special?